Luminarias de San Bartolomé de Pinares
Las luminarias de San Bartolomé de Pinares
The small village of San Bartolomé de Pinares is a municipality of just over 600 inhabitants. It is located in the Pinares region, Ávila. The tradition of "Las Luminarias" is celebrated every year on the night of January 16. Faced with an epidemic of plague which reduced the population of horses in the area, this ritual of purification based on fire was created. This is how riders and their horses take center stage in a centuries-old custom whose origins go back several centuries. Precisely, to protect the survivors, horses were a fundamental working tool in the field work.
January 16 is the great day of this celebration which precedes the day of San Antón.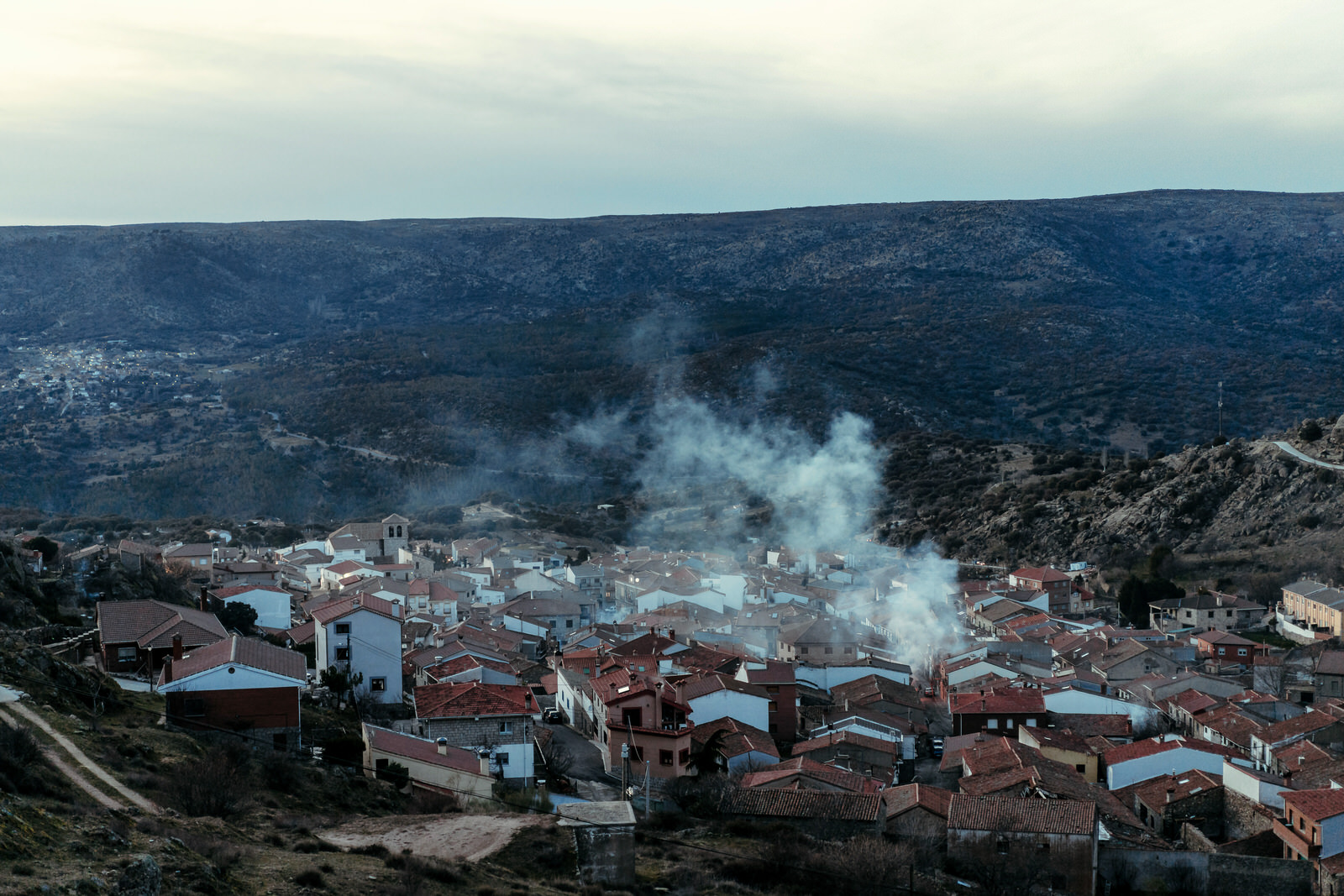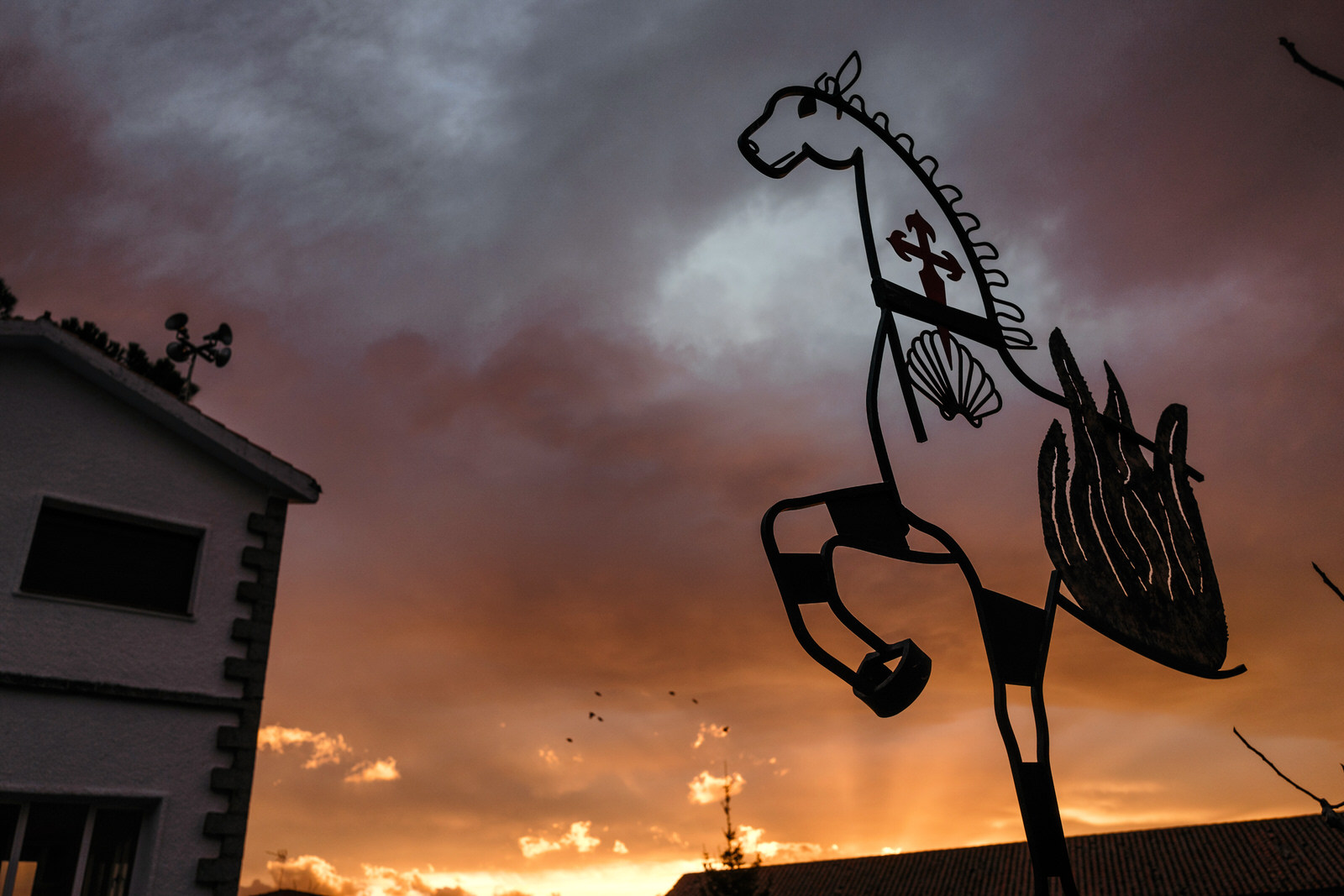 The sound of hooves begins to be heard on the cobblestones, the village wakes up, fills up, comes back to life.
Around half past seven, they ring! it's Vespers time. The butler with his two jurors who carry sticks in which the saint is represented, is followed by the parish priest and accompaniment to the rhythm of the drum and the bagpipes.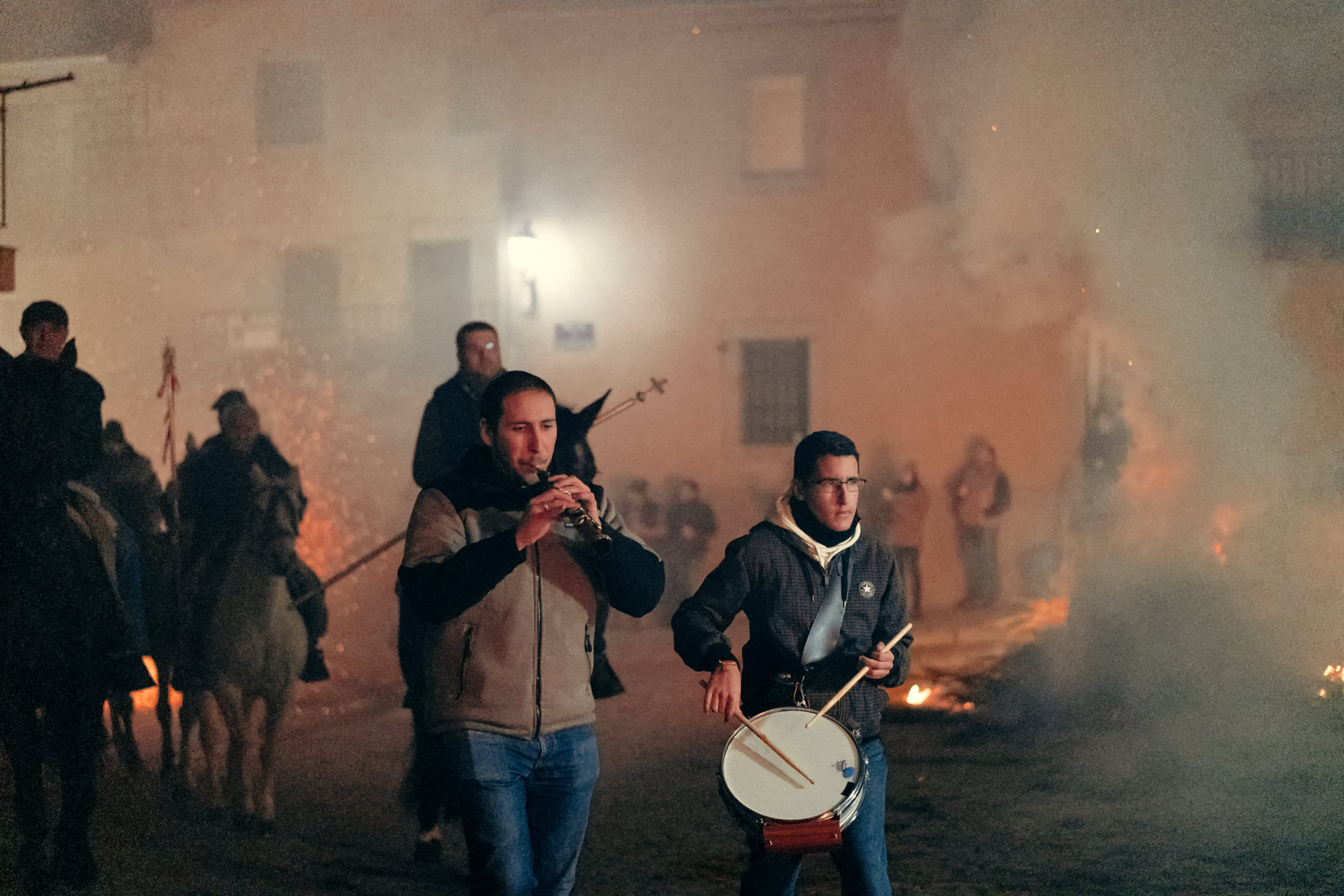 The celebration of Las Luminarias begins at nine in the evening with the sound of bells. It is the signal for each citizen participating in the horseback party to meet in front of the butler's house.
The main acts begin with the blessing of the animals by the priest. They all gather under their balconies, and the priest blesses them by saying a few words, accompanied by holy water.
After the blessing of the parish priest of all the horses, the horses set up and make a circuit in the village by crossing or not the lights turned on a few hours ago.